05 Jun

(New Exclusive Interview) Imperial Hustle Magazine Chops It Up With Singer , Rapper And DJ Bathsheba aka DJ Snow| @itsmebathsheba

(New Exclusive Interview) Imperial Hustle Magazine Chops It Up With Singer , Rapper And DJ Bathsheba aka DJ Snow

1. Breakdown how you started creating music and what makes you different from other female artist, outside of you being a DJ and a singer? 

My music journey began when I decided to start an all girl group similar to TLC. I wanted to bring back that vibe and swag but the other two girls weren't as serious as I was about this music journey. So I decided I couldn't mess things up for myself and I decided it was best that I have a solo career.

What sets me apart from other female artists is that I have a pretty powerful and inspiring back story and I am much more than just an artist, in addition to my 5 octave range and ability to sing, rap, act, DJ, produce, dance, and all of my other talents, I am also an author and founder of a very special non-profit called Eyes Like Mine dedicated to helping foster and underprivileged youth.

I am sure there are many other things that make me stand out but those are the few I can think of. I mean I guess I stand out because I am all natural, having my own hair, butt, and boobs, all real lol.

2. The title to your EP is "Out Of The Fire." Why that title and what does this project mean to you?

I chose that title because I currently live in Arizona where it is Hot!!! So I figured I would call my first project "Out Of The Fire" lol because I am on the rise and will be coming out of Arizona where it is blazing hot.

This project was basically my way of showing the world what I could do on my own without any money or resources,  I wanted people to see what I could do on my own and I wanted them to imagine what I can do if I have the right team, finances, and resources.
3. What is your recording process and do you write your raps on a piece of paper?
I am very particular about where I record, I sometimes record from home but I prefer to work with other creative individuals like myself during my recording process because I feel my music always sounds best when I have other creative energy flowing in the studio with me. I write my own music and its available everywhere at the moment.
It really depends on the day and what I have to work with. I have used paper, my phone notes, I have recorded myself with my video camera, I have used a friends phone, used my computer, old mail packaging, random paper in my bag or someone else's bag, pretty much what ever is available because I have to get my ideas down right away or I will forget them so I do what I have to do.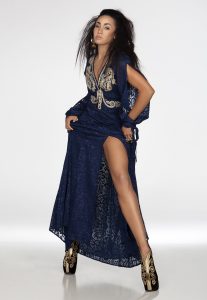 4. In your eye's, how important is it to write your on lyrics to your songs and do you feel in today's time, a ghostwriter is not as bad as it seems?
I enjoy being apart of the writing process that comes along with being an artist. I love to write my own lyrics and I also love to co write on other artists projects but I also love working with other talented writers on my own projects. I have co-wrote on many songs with other writers. I really feel the best songs out there were written by more than one person. I am very big on creative energy, so I love to collaborate with other talented individuals.
I wouldn't want to have a Ghost Writer only because I wouldn't feel as if my music was authentic but I am totally open to writers pitching me songs and if I have a song or two that was written by another writer I am totally fine with that, because if I were to do that it would just mean the song was just that darn good that I just had to be the one performing it. But to have a ghostwriter where I don't write anything is totally not for me as I like to be heavily involved with the creation of my music.
5. "Blessed" is the name of your new single which is doing really well on Spotify. If you can have any three mainstream artist on a remix for Blessed, who would they be and why would you put them on the remix? 
Rick Ross, E 40, Ice Cube, and Lil Wayne if can you make that 4 instead of 3 lol. I would want to do a remix with these 4 artists because I love all of their cadences and rap styles. 
6. What do you have coming up in the next couple of months and are you planning on touring this fall?
I have an upcoming film that I have been selected for, I will be performing bet weekend at the teen experience, and I will be performing in Venice Beach next month as well. I do plan on touring and I am very excited to meet all my fans from all over the world.
Please follow and like us: