15 Jul

4 Important Steps For Graphic Design in the Music Industry

In the music business, graphic design is often an overlooked aspect of the creative process. Though it may not be the most visible, it is an essential component of making and marketing music. In this paper, we will explore the importance of graphic design in the music industry, and present a case for why musicians should care about their visual identity.
1. Choose your favorite album covers and use them as inspiration and ideas, using your own original artwork or graphics
Album covers typically serve as my source of inspiration as a music visual artist. I like analyzing the many musical representations that designers and artists make in their works. I occasionally draw ideas from these covers when creating my own unique artwork. Sometimes I incorporate them into fresh graphics and designs. There are many outstanding album covers available. It's challenging to pick a few favorites.
But among some of the recent album covers that particularly drew my attention were those for Sampha's Process, Solange's A Seat at the Table, and Kendrick Lamar's DAMN.
These album covers are all distinctive and lovely in their own ways. Each of them exudes its own atmosphere and feel. But they all also share the trait of being tremendously inspirational.
I strongly advise looking at some of your favorite album covers if you're searching for some ideas for your own music graphic design job. You can never be sure what you'll find. Creating your own album artwork can be a lot of fun. You can use your favorite album covers as inspiration or come up with your own ideas. If you're using your own artwork, you can create graphics or use photos. If you're using graphics, make sure they fit the style of your album. You may also want to use a logo or brand name to finish off your design.
2. Choose how you want to design. look for very user-friendly design tools if you don't have a background working with graphics
If you're creating an album cover, you'll want to find an easy-to-use design tool. There are many different options but be sure to find one that is very user-friendly if you don't have a lot of experience working with graphics. Alternatively, if you're creating a print piece, you'll want to find a design tool that lets you create print-ready files.
There are several ways to make graphics because hiring a designer could be too pricey for a budding musician. But if you're not experienced with design software, go with something straightforward. One of the simplest options is to use music visual design tools like placeit.net or canva.com. Even for a 5-year-old, these platforms are relatively economical and user-friendly, and they can be great for creating straightforward designs. So, if you don't have design talents but want to create some cool graphics, creating your own music graphic design tools might be a wise choice for you.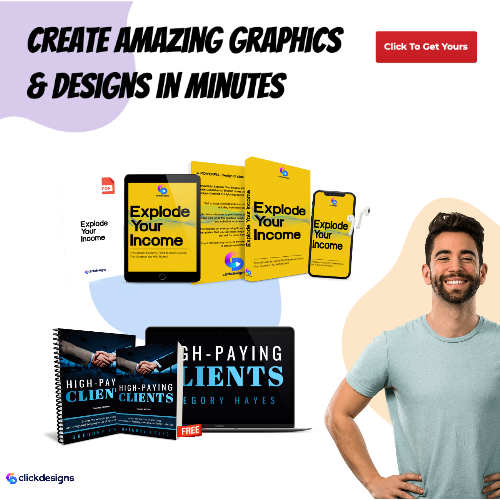 3. Create T-shirts, flyers, or banners as promotion for your new artwork
Now, this is a good time to think of further designs for that new album cover artwork that you're wanting to promote. A great way to do that is to create some T-shirts, flyers, or banners with the design.
This can be a great way to get people interested in your music, and it can also be a great promo piece for the launch of your new album. You will have fans walking around being an extension of your promo, by wearing the artwork you designed. This is where you dive deeper into being creative so you can start promoting your music with some great visuals!
Now you can take that promotional material and distribute them to your friends, family, and anyone who might be interested. This is a great way to get your artwork seen by a lot of people and generate some interest in your work.
4. Come up with new ideas that reflect your brand, with graphics, album covers, mixtapes, and logos
Creating a personal brand can be a lot of fun but can also be a lot of work! Make sure that your ideas reflect your unique style and personality. When it comes to branding, be creative and think outside the box. Album covers, mixtapes, and logos can all help to communicate your brand to the world. As you create your own content, make sure that it is high quality and reflects your unique style. With a little bit of hard work and creativity, you can create a personal brand that will stand out from the crowd.
As an artist, it's important to have a strong visual identity. Your album covers, mixtapes, and logos are all important elements of your brand.
There are a few things to keep in mind when designing album covers. First, the cover should reflect the style of your music. If you make upbeat, party music, your cover should be bright and playful. If you make dark, introspective music, your cover should be moody and atmospheric. The cover should be eye-catching and memorable. It should be something that will make people want to pick up your album. It also should be reflective of your own personality and style. When it's your first album, it's a chance to show the world who you are as an artist.
Please follow and like us: